Excel
FSM
is here
!

Building and updating financial statements with
Microsoft
®
Excel
is now automated!
Only spreadsheet software, like
Excel,
offers the flexibility to create financial statements as the one seen below. The challenge, however, with
Excel
is that such customized financial statements must be prepared AND THEN updated manually.
Thanks to the
Financial Statement Module
patent, building this financial statement within
Excel
can be performed and updated automatically! It simply reads the trial balance of succeeding financial periods. This is demonstrated in the
Quick Overview Video >>
, which features an example of a non-profit organization, with a complete set of customized financial statements (fund accounting).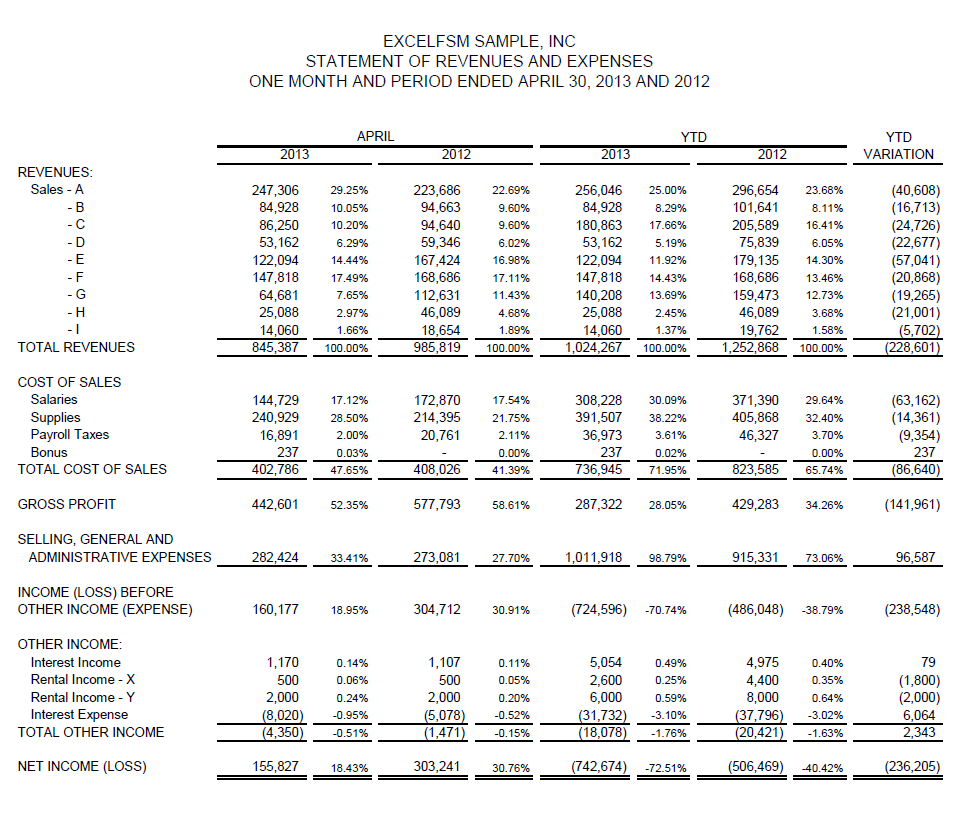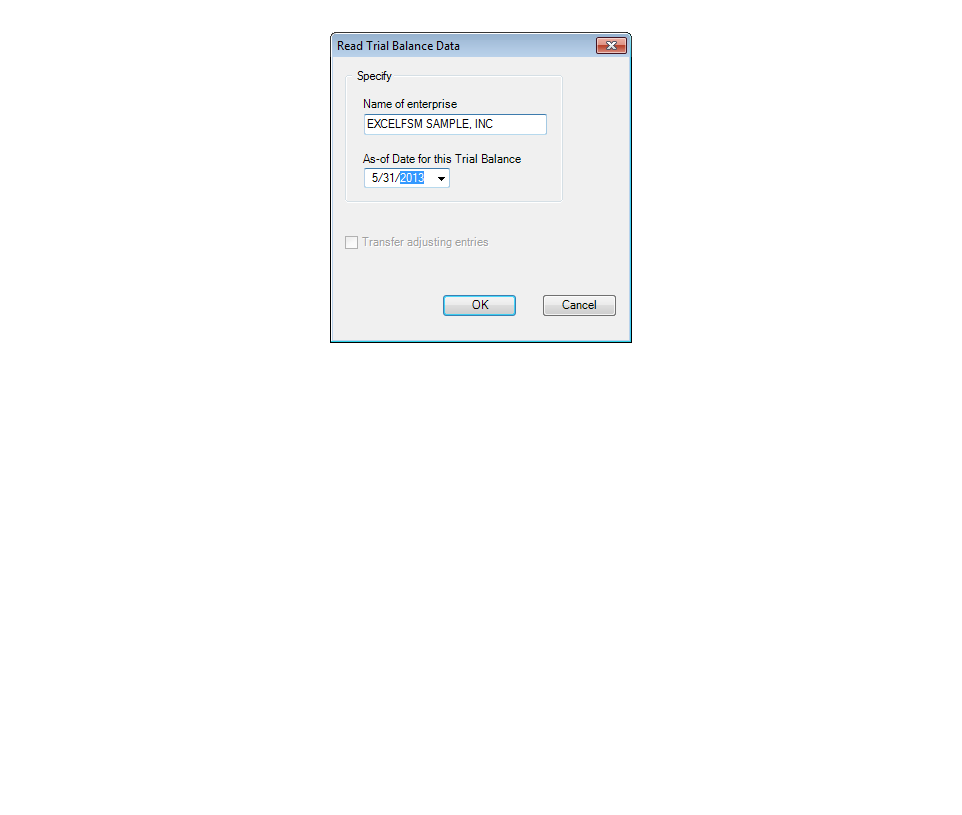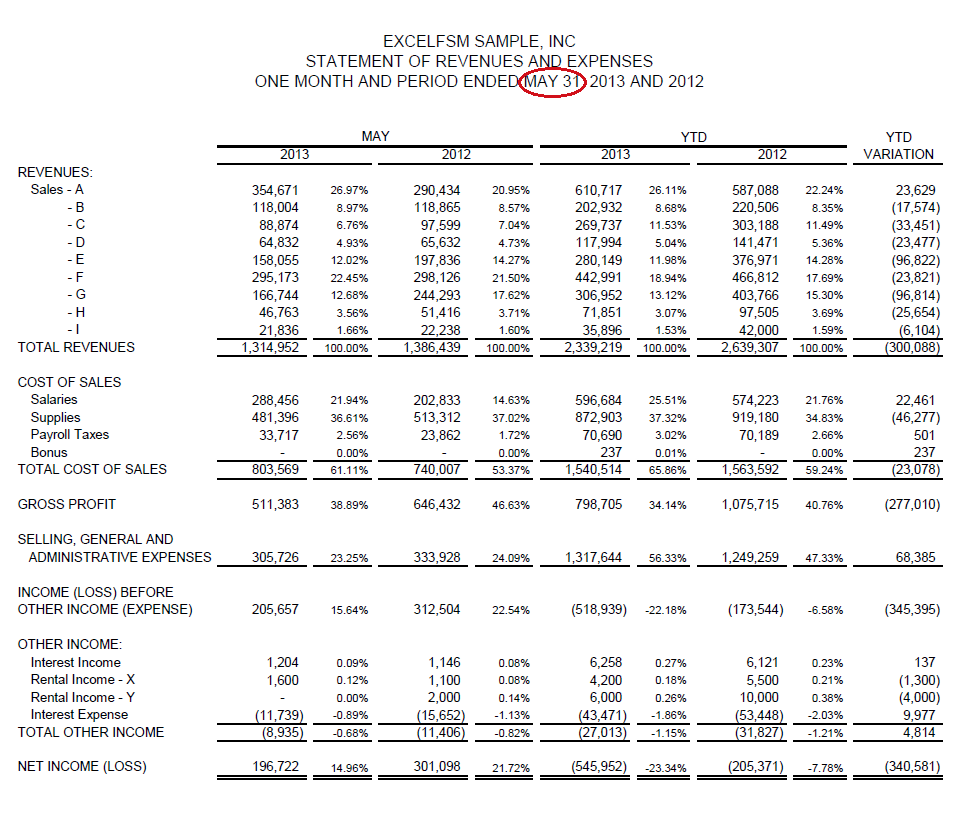 ExcelFSM
is a must-have for accountants, financial officers and business managers!

a GREAT program for excel based financial reporting/auditing. There's nothing even close to it on the market.
Michael Russell, Controller Steelcon Inc.- Michigan, USA

Getting on really well with it – fantastic tool.
Mark Marshall, Finance Director Adams Morey Ltd - UK

We looked at other reporting software but it did not provide the flexibility and formatting options needed when producing more in depth financial reporting. ExcelFSM is what every CPA should be using!
MaryBeth R. Massimino, Certified Public Accountant (CPA) - Massachusetts, USA

I'm really enjoying the program. It's making my job a lot easier!
Doug Pancoast, Director of Finance Lake Ann Camp - Michigan, USA

The standard QuickBooks reports aren't always what I need. This software lets me format my report any way I want – I have total control in Excel. I can pick what QuickBooks accounts are included in what values – and they can be cash flow type values (differences between two periods) or balances of accounts – all in the same report. Then once everything is set up, a few weeks later when we've updated our QuickBooks data, this software easily reads everything again from QuickBooks, and my reports are again current.
I downloaded it, played with it for less than an hour, wrote an email to the support people to ask three questions – I got a phone call back within an hour with positive answers to my questions and suggestions on how to make my life easier. I'm impressed.
Mike Pryslak - Tennessee, USA

I did download the trial version in January and liked it so much that I decided to buy the annual licence. Zia Shah, Chartered Management Accountant (CIMA) - UK
ExcelFSM is a unique solution for preparing customized financial statements, including:
For Non-Profit Organizations · Cash Flow Statements · Consolidated F/S
Monthly, Quarterly Comparative Financial Reports · Etc.
Click Here And Download Your FREE 30-Day Trial!
Plus –
ExcelFSM supports QuickBooks
®
software,
Excel now has direct access to trial balance data from QuickBooks!


ExcelFSM adds to Excel the high level concepts of financial statements: trial balances and the notion of debit and credit; as-of dates; accounts; grouping accounts into financial statement Items; grouping Items into Totals; adjusting entries; working papers; and more. Not only can you work within Excel naturally, using these high level concepts to build financial statement reports, but thanks to ExcelFSM business intelligence capability to read, organize and manipulate the accounting data of any accounting software, these financial reports will be updated automatically!

ExcelFSM is currently available in three editions:
1) Standard - the universal financial reports generator; See how it works (pdf)
2) Hybrid - offering direct access to QuickBooks data files; See how it works (pdf)
3) Professional - transforming Excel into a powerful trial balance program. See how it works (pdf)


Dynamic Working Papers: Trial Balance, Leadsheets, Grouped Accounts Sheets
(Professional Edition)