Excel
FSM
automates your custom excel financial statements
A universal financial statement writer and a powerful Trial Balance program.
ExcelFSM integrates into Excel the simple and patented Financial Statement Module method to build and update financial statements for any type of business or organization (The Method), and provides the capacity to read, organize, and manipulate the accounting data of any accounting software (Business Intelligence).

ExcelFSM adds the high level concepts of financial statements to Excel, i.e.: trial balances and the notion of debit and credit; as-of dates; accounts; grouping accounts into financial statement "Items"; grouping "Items" into "Totals"; adjusting entries; working papers; and more.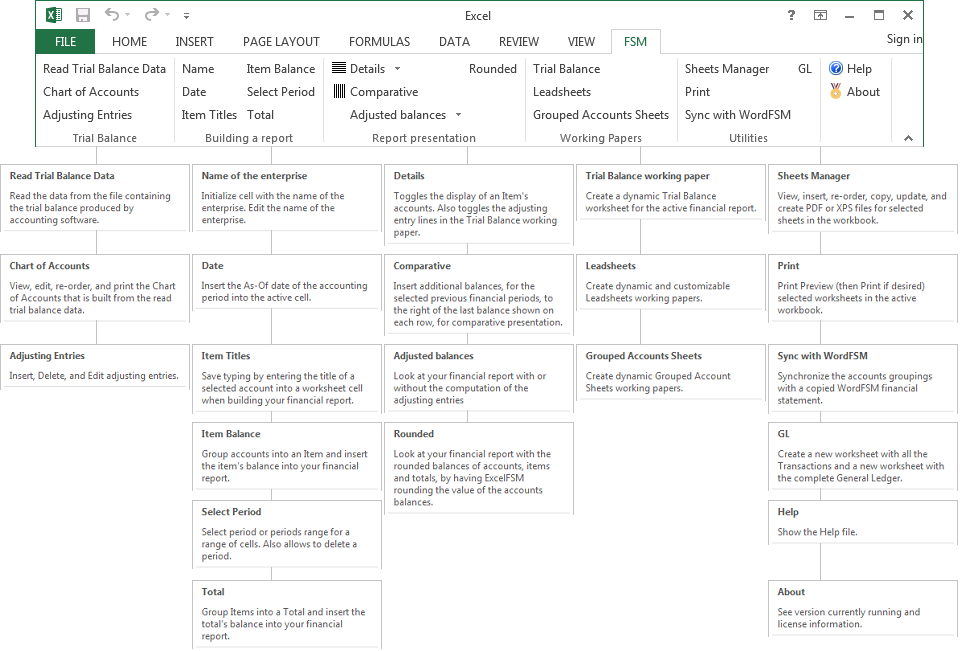 ExcelFSM transforms globally-used Microsoft Excel into:


1) an automated financial statement generator for any accounting software and
2) a powerful Trial balance program.

Quick Overview

YouTube (2:56)
Customized financial statements built for a sample non-profit organization (fund accounting) html pdf
automatically updated by simply importing trial balance data from the succeeding financial period html pdf
see how it works
ExcelFSM
html
pdf
optionnal features:

QuickBooks Trial Balance And General Ledger With Classes
Intuit App Store
_QuickBooks Desktop html pdf
_QuickBooks Online html pdf
_Consolidated Financial Statements html pdf
_Working papers html pdf
_General Ledger Drill Down html pdf
Microsoft Excel 2007, 2010, 2013, 2016, or 2019. (Note: to access QuickBooks Desktop Company file, Excel must be 32-bits)
a computer running Microsoft Windows XP or later;
.NET 2.0 (Note: to access QuickBooks Online Company file, .NET 4.6.1 or later is required)

Download ExcelFSM >>
Back to top
TUTORIALS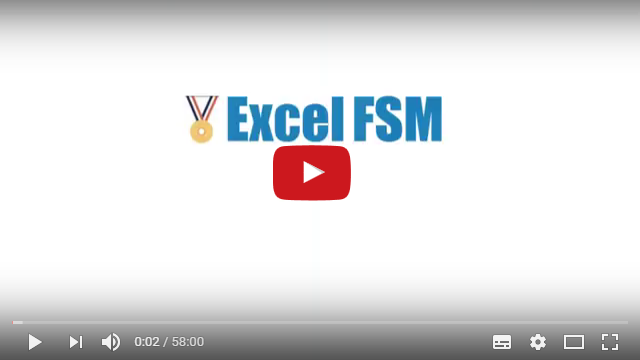 This one hour course focuses on the major features of ExcelFSM, the patented add-in that allows you to easily create and update financial reports in Excel. This webinar was presented to CPAs, practitioners and financial officers. You will learn how to:
- create and update custom financial statements in Excel,
- quickly create a statement of cash flows,
- drill-down on any balance within any financial report.
(Click image to watch the video, then click SHOW MORE to see and to access specific topics. Clicking the offset between brackets will go directly to the specific topic)

[00:00] Introduction
[06:10] Read Trial Balance Data
[08:06] Create a Balance Sheet
[20:30] Create a Statement of Cash Flows
[31:33] Automatically update the financial statements - Read Trial Balance AND the entire General Ledger
[41:02] General Ledger Drill Down
[45:06] The Working Papers
[53:02] Conclusion



Click this link for
Tips To Get Started

Importing Trial Balance Data (1:50)

YouTube
ExcelFSM is universal and will work with any accounting software,
thanks to the Financial Statement Module patent.

Trial balance data from accounting software
Importing Budget Trial Balance data



Building A Financial Statement (8:19)

YouTube
(the building process starts at offset 1:30 of 8:19, after reading the trial balance data)




Consolidated Financial Statements (4:37)

YouTube
ExcelFSM is the ideal tool to prepare Consolidated financial statements.
New user interface for consolidated financial statements

How to prepare Periodic financial reports [Monthly,Quarterly,etc.]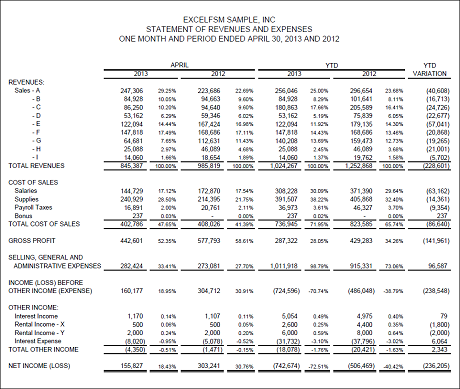 (Click image to see how)

Notes And Reports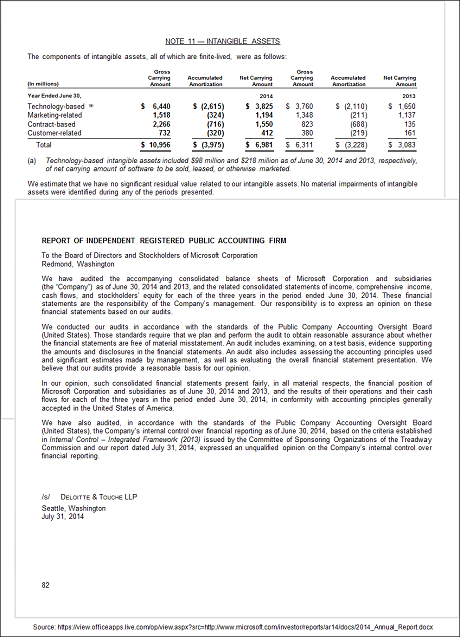 (Click image to see how)

How to prepare a Financial Summary Report and how to access already grouped accounts for grouping into other items
(Click image to see how)

How to build a trial balance working paper showing the consolidated adjusted trial balances side by side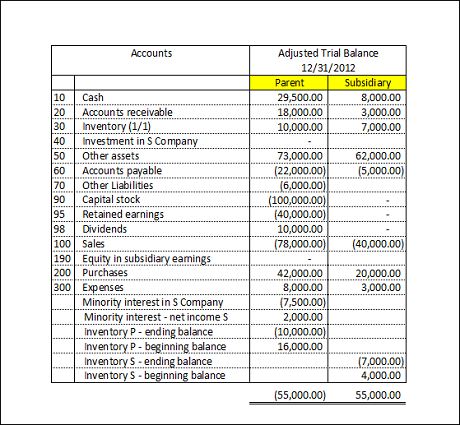 (Click image to see how)

Importing Trial Balance Data / QuickBooks (1:40)

YouTube
QuickBooks Online ExcelFSM with _Support Quickbooks option (check option
before 'Download') has direct access to QuickBooks Company data file.
Suggestion for QBD: set QuickBooks Preferences to _Show lowest subaccount only

Importing Budget Trial Balance data
Working with QuickBooks Accountant's Copy file

Building A Financial Statement (3:49)

YouTube
One of the nice feature of ExcelFSM is the possibility to use existing financial statements as templates.




Consolidated Financial Statements-part two (4:52)

YouTube
ExcelFSM allows to group accounts from different trial balances into financial statement items, using simple point and click on the screen.

How to prepare a Quick Report showing Financial Key Figures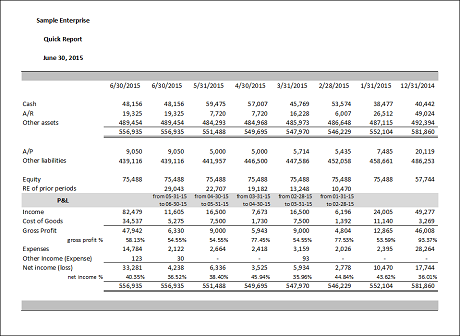 (Click image to see how)

How ExcelFSM Handles QuickBooks Classes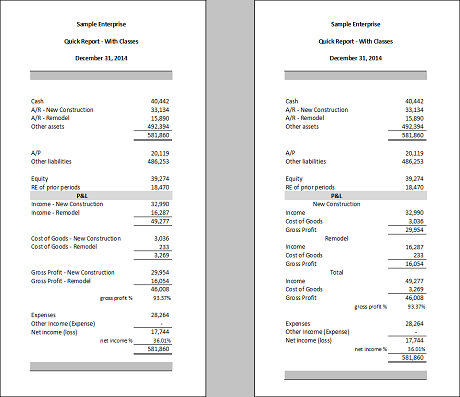 (Click image to see how)

How to prepare a multiple columns report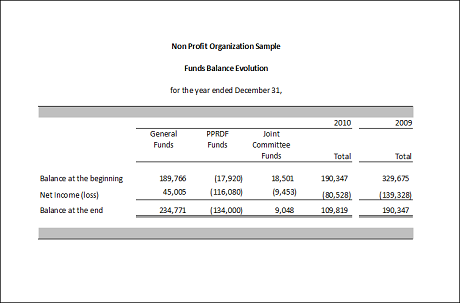 (Click image to see how)

How to easily prepare a Cash Flow Statement
(Click image to see how)

How to prepare a financial statement with item balances on two columns, and
how to access any item balance for grouping into tolals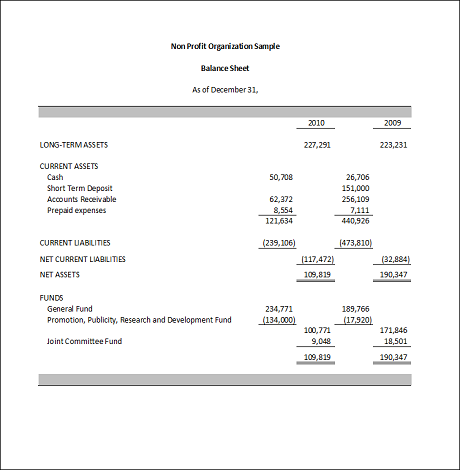 (Click image to see how)
Releases: Version 2.9 (Oct. 2, 2021) | Version 2.8.7.1 (April 2, 2021) | Version 2.8.7 (Sep. 30, 2020) | Version 2.8.6 (April 29, 2020)
Version 2.8.5 (May 18, 2019) | Version 2.8.4 (Feb. 2, 2018) | Version 2.8.3.2 (Oct. 24, 2017) | Version 2.8.3.1 (Sep. 15, 2017)
Version 2.8.3 (Aug. 29, 2017) | Version 2.8.2 (July 14, 2017) | Version 2.8.1 (June 20, 2017) | Version 2.8 (Jan. 10, 2017)
Version 2.7.2 (Aug. 4, 2016) | Version 2.7.1 (May 18, 2016) | Version 2.7 (Oct. 28, 2015) | Version 2.6 (Aug. 12, 2015) | Version 2.5 (June 17, 2015)
Version 2.4 (Apr. 29, 2015) | Version 2.3 (Feb. 8, 2015) | Version 2.2.2 (Jan. 4, 2015) | Version 2.2.1 (Dec. 14, 2014) | Version 2.2 (Oct. 20, 2014)
Version 2.1 (Mar. 6, 2014) | Version 2.0 (Dec. 11, 2013) | Version 1.2 (Nov. 20, 2012) | Version 1.1 (Sep. 7, 2012) | Version 1.0 (Apr. 18, 2012)
Beta version (January 7, 2011)

Complete Sample (23.18)

Prototype (August 16, 2009)

SpreadsheetFSM (9:25)